The Chapel Hill Nine Story
On Sunday, February 28, 1960, nine young men from Chapel Hill's all-black Lincoln High School sat at a booth in the Colonial Drug Store and sought the same service that was given to white customers. Their courageous step sparked a decade of direct-action civil rights demonstrations in Chapel Hill. This is their story.
Narrated by Dr. Reginald Hildebrand, Danita Mason-Hogans, and Jerry Neville as Harold Foster.
Music: "Oh Freedom," "Ain't Gonna Let Nobody," and "Meetin At the Building" by Mary D. Williams. Used with permission.
Images used with permission © Jim Wallace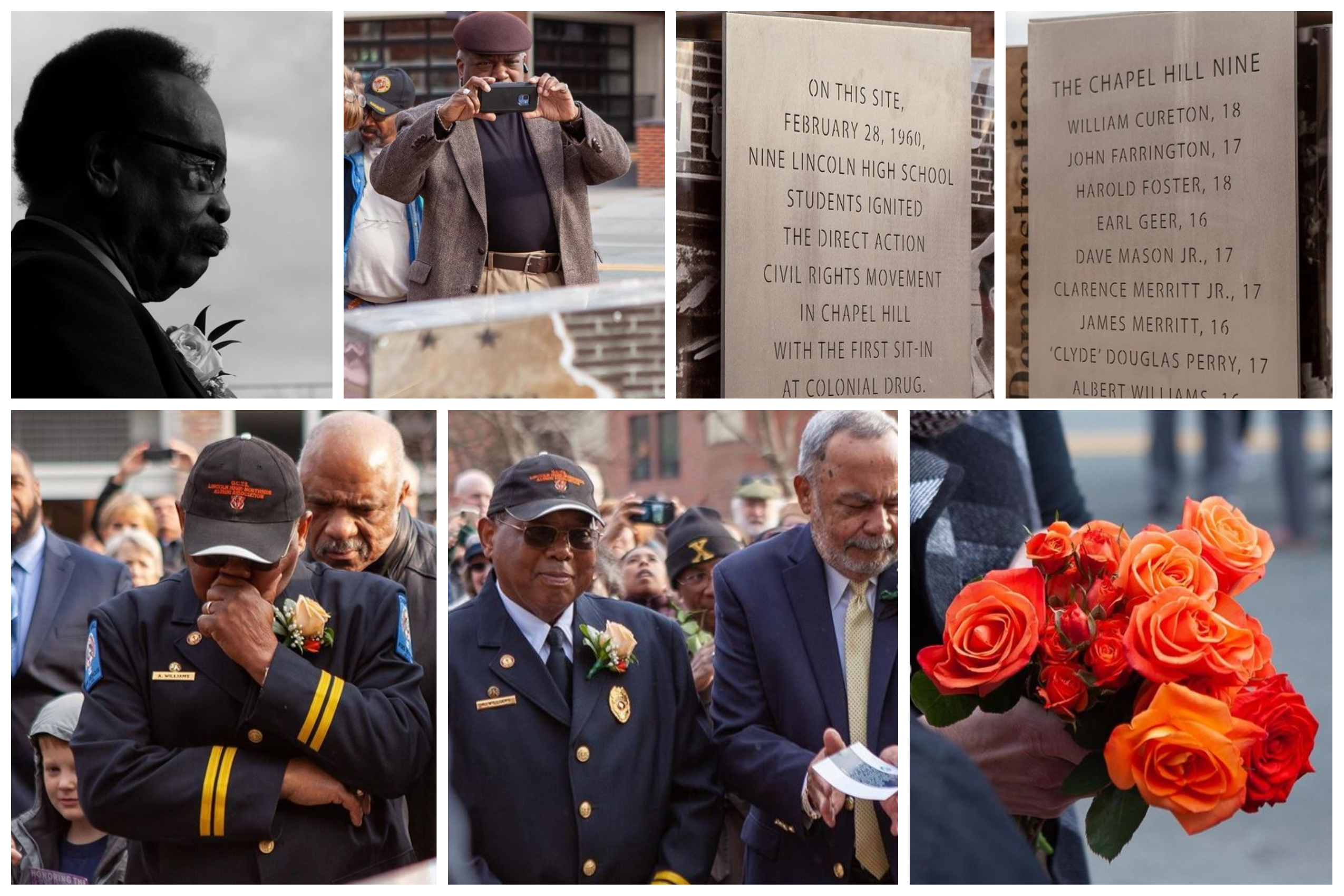 Chapel Hill Nine Marker Unveiled
On February 28, 2020, 60 years after Chapel Hill's first sit-in, the Town of Chapel Hill unveiled a marker commemorating the event and honoring our community heroes. The Chapel Hill Nine Marker is located at 450 West Franklin St, former site of Colonial Drug. 
Town Council approved the Historic Civil Rights Commemoration Task Force recommendation to install a permanent marker in November, 2018. After community engagement and a series of design workshops, the marker was envisioned as a fusion of public art and historical monument. Designed by Durham artist Stephen Hayes, with project management by Alicia Hylton-Daniel, it features documentary photography from the era, the names and ages of the Chapel Hill Nine, and a base that evokes the rock walls of the Northside neighborhood where this and many other demonstrations and actions were planned.