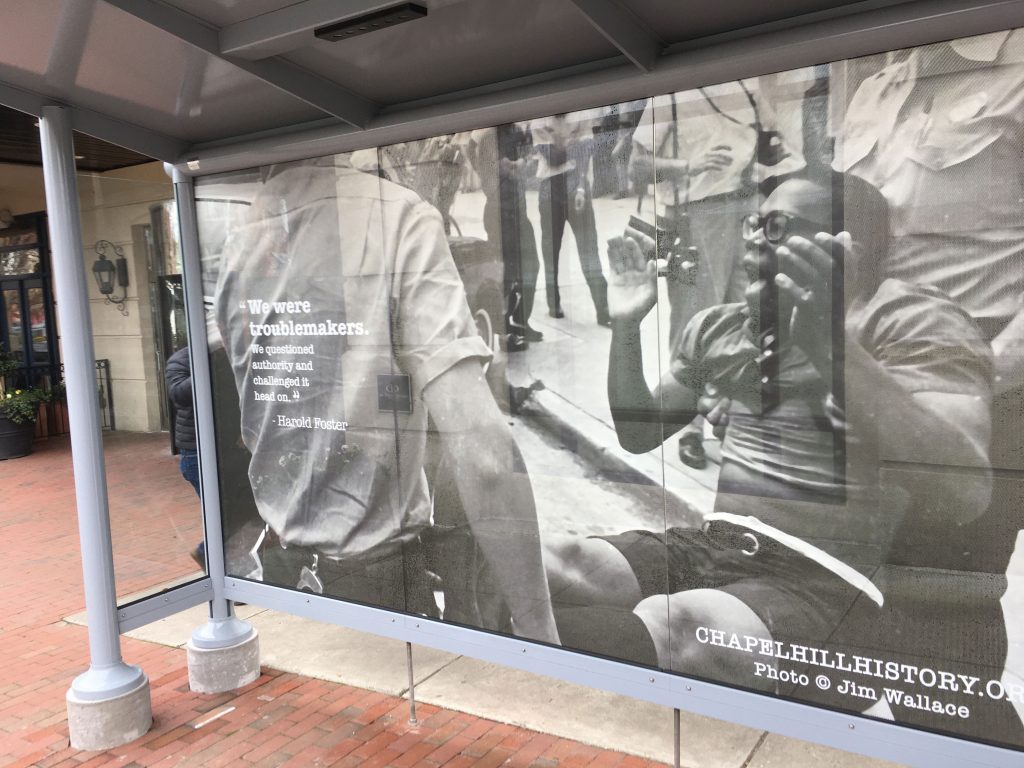 Sixty years ago a sit-in sparked a decade of direct-action civil rights demonstrations in Chapel Hill. The Town is observing the anniversary with eye-catching bus shelter designs, a permanent historical marker, and a community celebration.
In January, Chapel Hill Transit transformed three of its most visible downtown bus shelters with graphic wraps. The shelters feature dramatic photographs of protestors shutting down Franklin Street, picketing, and being arrested by police.
Susan Brown, Executive Director of Community Arts & Culture, says the idea was an offshoot of an existing project to put art on transit shelters. "We were adding art to public spaces and Transit Director Brian Litchfield suggested that we also shine a spotlight on the local struggle for Civil Rights."
Each of the shelters includes a photograph taken by Jim Wallace, whose original film negatives are in Wilson Library's Southern Historical Collection.